Choosing ready-to-assemble (RTA) kitchen cabinets to upgrade or renovate your kitchen is one of the best ways to save money on your project – without sacrificing quality. You can find RTA kitchen cabinets in the most popular styles, like Shaker cabinets and in today's trending finishes and colors. Here is a step-by-step guide to help you find the best RTA cabinets in 2021.
What are Ready-to-Assemble Kitchen Cabinets?
Ready-to-assemble (RTA) cabinet manufacturers design premium, all-plywood cabinetry that ship to your home with everything necessary to assemble and install your cabinets. When you choose the RTA route, all cabinet components arrive in a flat pack that includes screws, hinges, and other hardware components; the manufacturer pre-drills all holes to ensure accurate placement.

With just a few basic tools, you can install RTA cabinets yourself – most manufacturers provide easy-to-follow installation videos or guides. If the assembly and installation are more than you want to take on, cabinet manufacturers can connect you with licensed and insured contractors to do the work for you.
When you purchase an RTA kitchen cabinet system from an online cabinet manufacturer, you'll start with the manufacturer's measurement guides to help you measure your space with pinpoint accuracy. Then the manufacturer's expert cabinet designer will help you determine what cabinet features suit your lifestyle and prepare a design layout for you.
Here's how to find the best RTA cabinets to suit your kitchen layout, personality, and lifestyle.
Guide For Buying The Best RTA Cabinets
To make an informed decision about your cabinet purchase, it's well worth the time to explore your options and do a little comparison shopping to find the best prices with the highest quality. It's also helpful to understand your needs and preferences for how you want your kitchen to function.
Wants vs. Needs

As you plan for your new kitchen cabinets, start with a focus on needs vs. wants. Know what is non-negotiable in terms of your cabinet needs and desired configuration. In many cases, once you've established a baseline for your needs, your budget-friendly RTA cabinets will make it possible to upgrade accessories and remain within budget
Measure accurately
Cabinet manufacturers provide detailed measuring guides to help you accurately measure every inch of your kitchen. The best way to keep your total project cost within a reasonable range is to follow your existing layout. If you want to explore a different layout, exact measurements will help the designer create a functional new layout and identify all your options.
Budget
It's always fun to dream about a new kitchen without bringing a bubble-bursting budget into the picture. However, it is essential to start with a range for your renovation budget because there are so many options. You can order RTA kitchen cabinets with many different accessories to improve the function of every drawer and cabinet. These upgrades and special features can add up quickly. With your needs and wants clearly articulated, you can move into the design process by first covering the basics and choosing your accessories.
Design renderings
After you submit your kitchen measurements and talk with the cabinet manufacturer's designer, the designer will create a 3D rendering of your new kitchen. This will give you a realistic image of how your new kitchen will look. This is also the point where you can explore possible changes.
Ask for samples
Before ordering cabinets online, ask the manufacturer for door samples that represent what's shown in your 3D rendering. The manufacturer will ship you samples in the same color and finish as you have chosen. If you haven't decided on your final style or color, you can request a few different samples to see how they look in your room and lighting conditions.
Read reviews
Like anything else, RTA kitchen cabinets can arrive with flaws; find and read reviews from past customers to see if damage or other problems are not a recurring issue. Recent customers who love the product and leave glowing reviews can be a good guide for your buying decision. If there are negative reviews, read them carefully to understand the origins – is the issue about the cabinets themselves, or is the problem that the assembly and installation process were more complicated than the user anticipated?
Check your options
For RTA cabinets, you can choose from among many online cabinet companies. Before you make your final selection, review their claims and the depth of information and guidance they offer to customers, especially those who are not professional contractors.
Does the manufacturer:
Explain their construction process and their benchmarks for RTA cabinet quality? The best RTA cabinets will include dovetail joints for all drawers, soft-close door hinges, full-extension drawer glides, all-plywood construction, and painted-on finishes instead of laminate.
Offer detailed, easy-to-follow instructions for assembly?. If you are a DIY cabinet installer, following the cabinet manufacturer's installation guides is the best way to ensure long-term durability from your cabinets. In addition to the printed material identifying parts and assembly sequence, look for online guides or videos to explain the assembly and installation process.
Provide a human point of contact for your order and someone you can speak to about installation? Some online cabinet companies are little more than a warehouse and order-fulfillment service where you place an order and hope for the best. Your best case is to work with a cabinet manufacturer that offers direct access to a professional kitchen designer who can answer any of your questions about design, cabinet selection, and installation from start to finish.
Finalize your order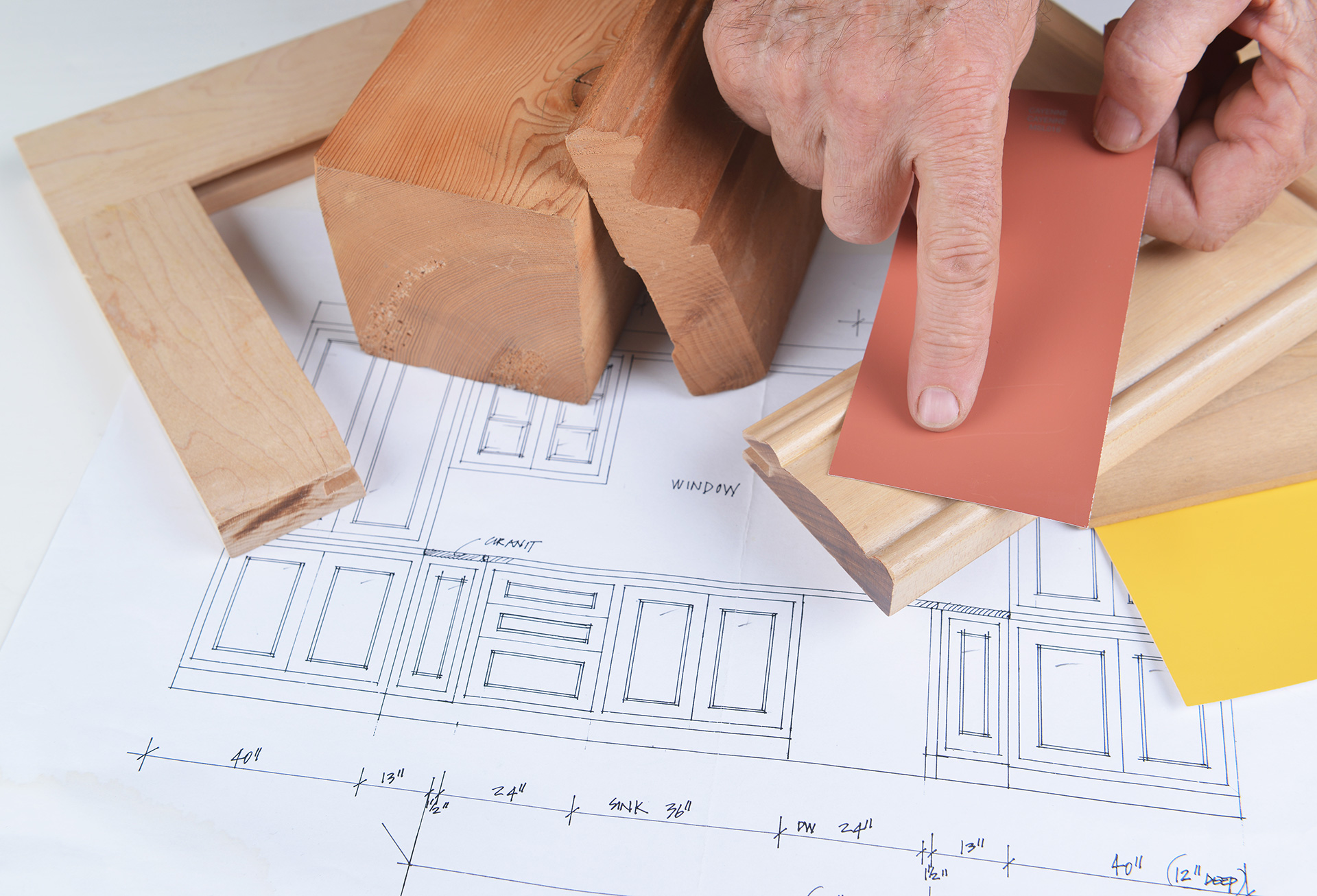 Delivery of your new RTA kitchen cabinets
In most situations, your RTA kitchen cabinets are constructed and flat-packed for safe delivery within 4-6 days of an order's placement for delivery within 7-10 days. This gives you enough time to handle demolition and removal of the old cabinets and plan for a smooth assembly installation of your new cabinets.
FAQS about RTA cabinets
Where to buy RTA kitchen cabinets online?
As you search for the best RTA kitchen cabinets online, be sure to visit Simply Kitchens. We maintain a complete inventory of today's most popular styles and finishes. All Simply Kitchens cabinet lines – Shaker, Tacoma, Cambridge, and European-style frameless cabinets are offered RTA or fully assembled.
Are RTA cabinets strong enough to support granite or quartz countertops?
Our cabinet lines have been tested for weight-bearing capacity and are more than strong enough to hold granite or quartz countertops.
Are the sides of the RTA cabinets finished?
Yes, the sides of the RTA cabinets are finished to match the face frames and doors.
Can you help me find a local contractor to install RTA cabinets?
We maintain a current list of licensed and insured contractors nationwide, all of whom have previously installed Simply Kitchen's RTA cabinets. We can help you locate a reputable contractor in your area.
Choosing the best RTA cabinets 2021 for your kitchen can be overwhelming; at Simply Kitchens, we make it simple.
We help you choose from a variety of RTA cabinets in the most popular styles and colors. You will then talk to a designer to create the perfect layout and function for your new cabinets. With your finalized design, you simply review your order, and we'll ship your new RTA cabinets directly to your home. To order cabinets online today, visit Simply Kitchens.